Educational Solutions Features
Classes can be conducted smoothly and freely, with students deepening their understanding through active interaction among all the class members.
---
Auto Projection OFF
Disconnecting the connection cable when the class ends removes the projected image from the screen. Connecting the cable by the next teacher can start the next class immediately. Because there is no need to turn the power ON/OFF before and after every class, preparation and tidying up are trouble free.
A new projection session can be started using the same signal within 20 minutes of Auto Projection OFF.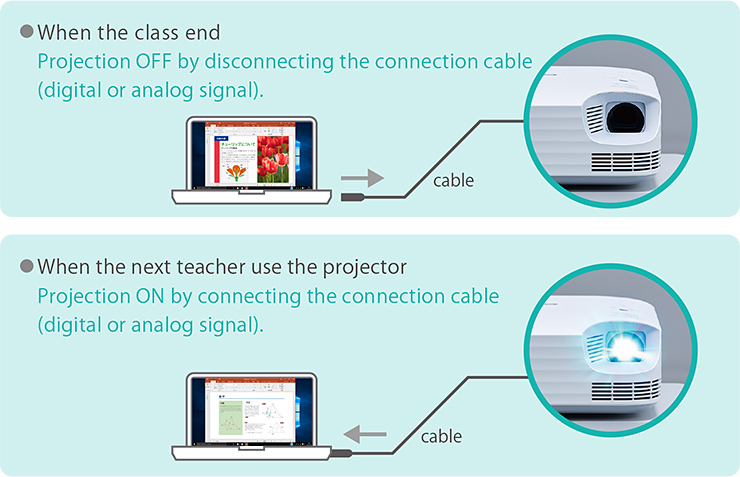 Auto Power OFF After 20 Minutes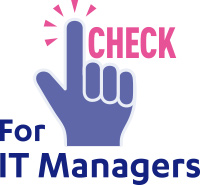 After 20 minutes in the Auto Projection OFF mode, the projector's main power supply is turned off automatically. This prevents it from being left on accidentally, and reduces the pressure on IT managers to confirm the projector status after school.
---
Auto Input Search
When the power is turned ON after the cable is connected, the projector searches for the input signal and initiates projection automatically.
---
Countdown Timer
The ability to display a large timer in the center of the screen comes in handy for various classroom activities, such as informing students of assignment and examination time limits.
---
Template
Built-in 9 Templates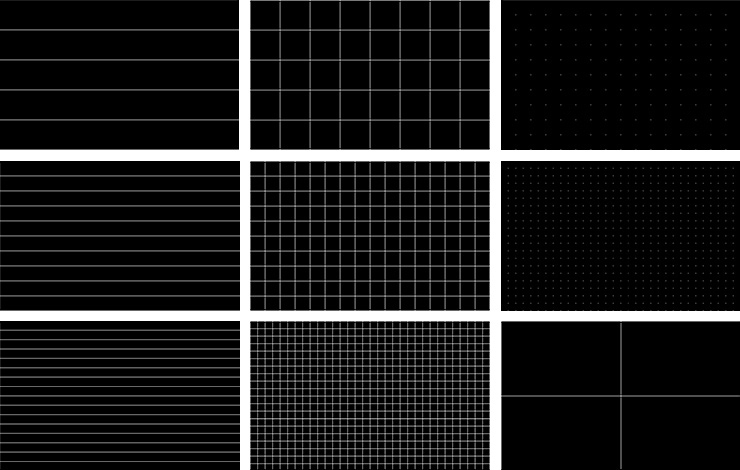 Nine built-in templates comprising frequently used borders and grids are available for use in class. Original images can also be registered.
---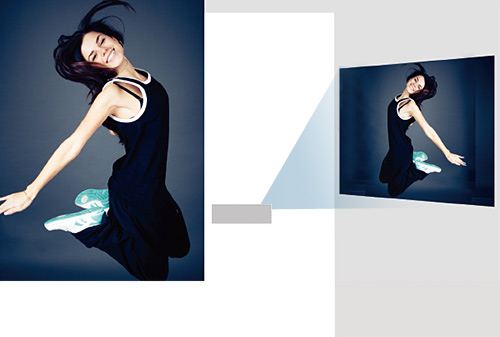 Images can be rotated horizontally, a useful capability for studying movement and form.
---
A separately available wall mount solves the problem of installation incramped spaces. A comfortable projection environment is assured.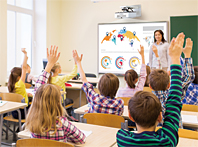 Large-screen projection from wall mount to screen
This short-throw projector's short-focus lens is capable of projecting a 60-inch screen image from a distance of just 13 cm.
Its brightness of 3500 lumens enables it to project clear images in fully lighted rooms.
The short projection distance eliminates the possibility of either shadows or dazzlingly bright images.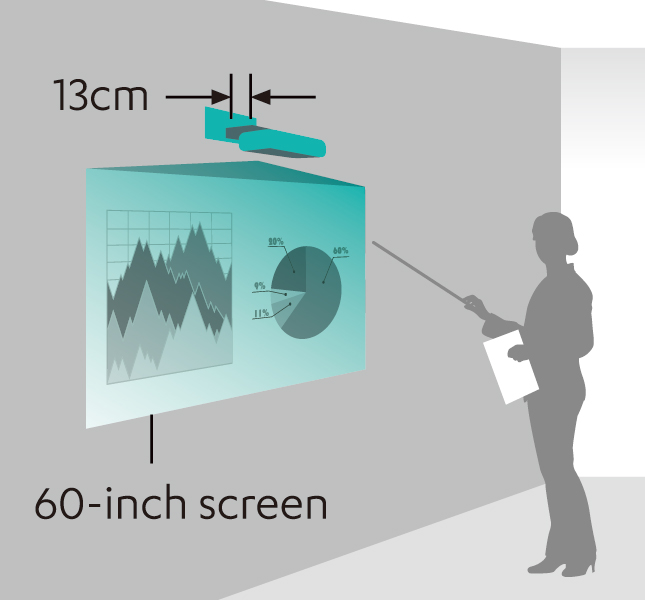 ---
Long service life, minimal maintenance and greater energy efficiency for significantly reduced TCO (total cost of ownership)
The long-life light source provides approximately 20,000 hours of illumination.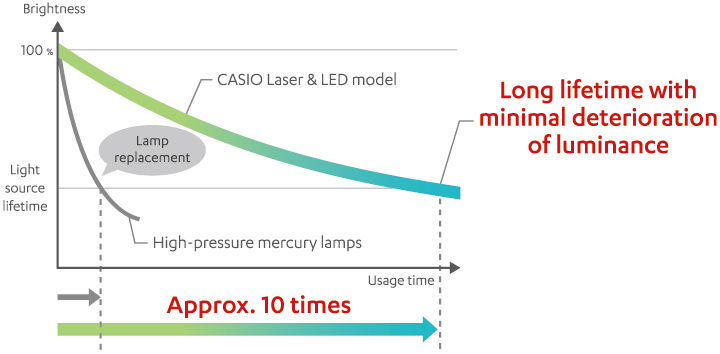 Comparison with a high-pressure mercury lamp model (earlier CASIO product). As of December 2016, CASIO investigation.
---
Dust-resistant design suited for installation
CASIO's unique three-block shielded structure makes filter replacement unnecessary * for approximately 20,000 hours, moreover, thus reducing maintenance requirements even further.
Evaluations of dust-resistance performance are based on data calculated from proprietary CASIO acceleration testing conducted with reference to the JIS D 0207 dust assessment test (in an environment with a dust concentration of 0.03mg/m3 according to the powder test established under JIS 8901). Evaluation values are the closest possible approximations, but they vary with the environment (temperature, humidity, dust concentration, etc.) and conditions (ceiling-hung or other facility installation, cleaning frequency, etc.) employed for the tests.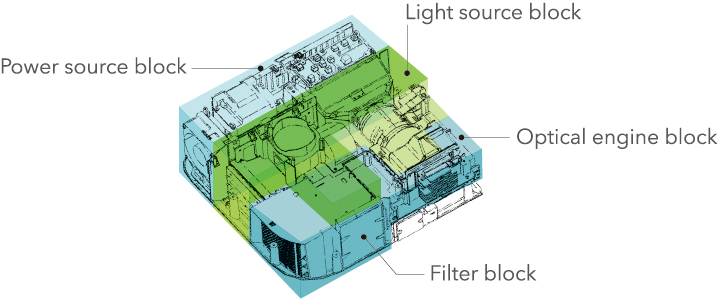 ---
REDUCED ENERGY REQUIREMENT
Adoption of an LED-based light source has decreased power consumption dramatically compared to high-pressure mercury lamps.
[ Comparison of total cost over 5 years ]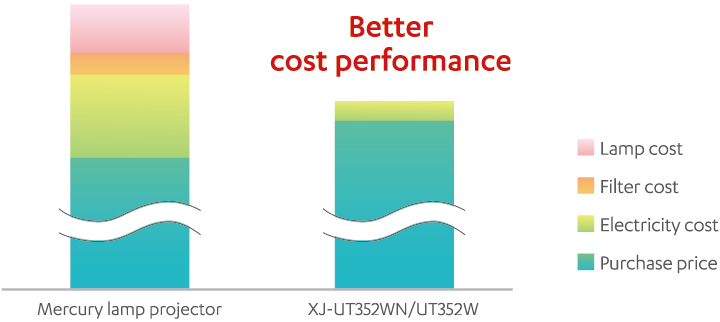 With use for 5 hours/day, 200 days/year. Light Output 7 selected.
---
Laser & LED Light Source Technology
It began with CASIO's original development of an optical engine combining a high-luminance blue laser with a red LED. The high projection efficiency realized through outstanding energy-saving technologies and optical block optimization led to achievement of high brightness projection and lower energy consumption as compared with mercury lamp systems and other solid-state light sources. Product downsizing was achieved, moreover, with the help of freer design layouts and original high-density mounting technologies. The unique evolution of projectors that promise to establish new standards for the next generation continues.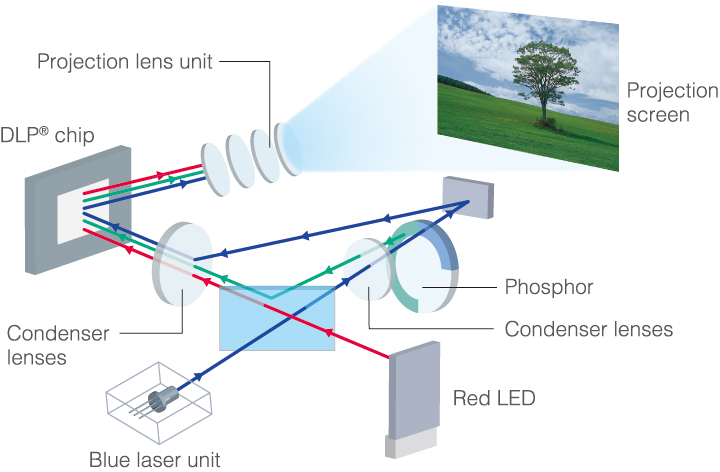 ---
High brightness, high contrast ratio, high color reproducibility
Luminance of 3500 lumens, a contrast ratio of 20,000 : 1, and reproducibility of 1.07 billion colors combine to achieve high-definition image projection.
---
Intelligent light control
The projection brightness is automatically adjustable in seven steps depending on the level of projection room illumination.
---
HORIZONTAL KEYSTONE CORRECTION
On top of conventional vertical keystone, new horizontal keystone correction has been added to simplify projector setup.

---
USB power supply compatibility
Operation with a 5V power supply and wireless presentations using Miracast-compatible receivers are supported.

---
Two HDMI Port
Two HDMI ports are equipped, so it can be connected to two devices, such as a computer and a set-top box, at the same time.
---
Shorter Startup and shutdown time required
Project with confidence without delay. Casio Laser & LED Projectors has the ability to turn On/Off as fast as 5 seconds. This reduces waiting time comparing to Mercury Lamp Projectors.
The drastic reduction in waiting time for the projector to start up and shutdown allows you to be more time efficient during your presentation. This also means that you do not need to wait for the projector to cool down at all after your presentation.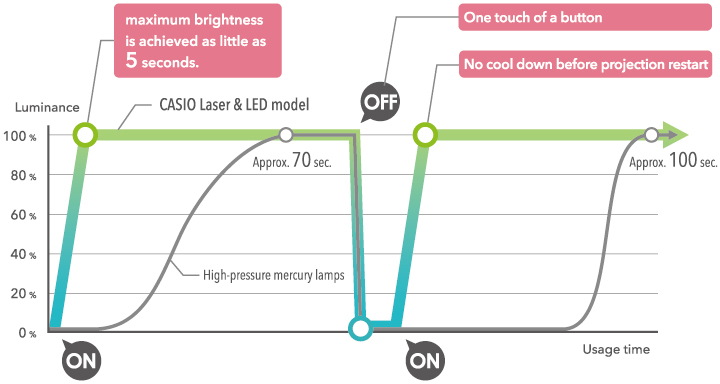 ---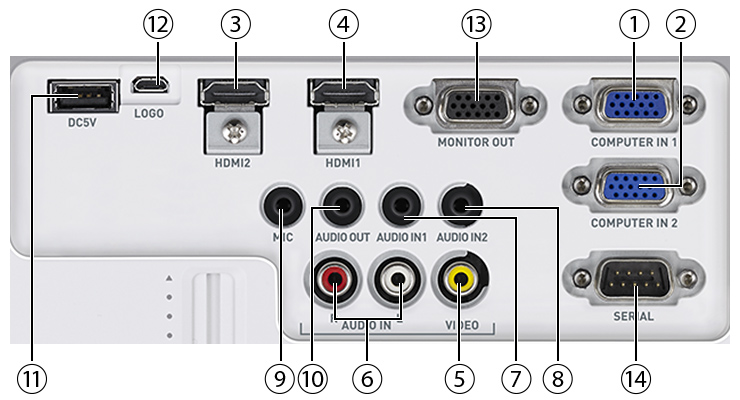 (1) Computer terminal 1
(2) Computer terminal 2
(3) HDMI terminal 2
(4) HDMI terminal 1
(5) Video input terminal (RCA)
(6) Audio input terminal (RCA)
(7) Audio input terminal 1
(8) Audio input terminal 2
(9) Mic terminal
(10) Audio output terminal
(11) USB terminal (Type A)
(12) USB terminal (Micro-B)
(13) Monitor output terminal
(14) Control terminal (RS-232C)