EX-TR60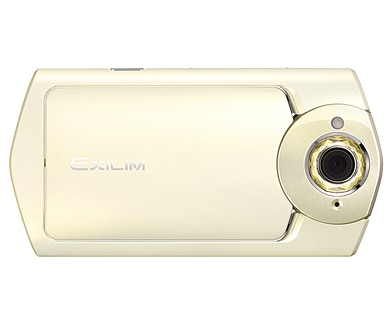 Color Variations
See Color Variations by clicking on the tiles.
LET'S ENJOY SELFIE! EXILIM
Seeking a woman's ultimate beauty

The self-expression tool to seek a woman's ultimate beauty.
A design that lets you take selfies freely, with a thorough pursuit of functionality.
From the pursuit of beauty comes stunning image quality
EX-TR60 combines EXILIM Engine HS Ver.3 with a high sensitivity 1/1.7-inch CMOS sensor and a newly developed lens with outstanding optic qualities. Also equipped with a high brightness LED for capturing even more beautiful images in dark or backlit conditions, vastly improved self-portrait image results can be achieved in any situation. What this means is that you can enjoy self-portraits that are a cut above anything you've ever experienced before.

Powered by EXILIM Engine HS, Ver. 3
An advanced EXILIM Engine creating beauty for a new generation
Make-up Mode provides even higher quality images to enhance the expression of beauty
Make-up technology makes it possible to give your skin a beautiful, natural and smooth appearance while keeping its tonal gradations and the details of individual eyelashes. Choose between 12 levels of "Smooth Skin" and make fine adjustments to your "Skin Tone" ranging from light to tan in order to capture selfies that show off your ideal skin type.
Make-up BKT (Bracketing) ensures that you capture the skin tone you desire
With a single press of the shutter button, you can capture three images of varying "Skin Tone" make-up effects. This allows you to select the image that best expresses your preference with just one shutter release.
NEW Selfie Pad & Selfie Art for capturing and enriching your beauty
Selfie Pad has smart and easy controls that let you do everything with just one hand, leaving you free to simply look good in your selfies. What's more, the Selfie Art feature lets you add new forms of artistic expression on top of the beauty that Make-up effects bring to your selfies. Style and expression have made a new leap forward.
Selfie Pad
The frame of the camera features a capacitive sensor pad that makes it easy to control the camera's various features while holding the camera with one hand to take shots. This means you can smoothly and smartly shoot your selfies without any hassle. The Selfie Pad lets you look good while taking your selfies.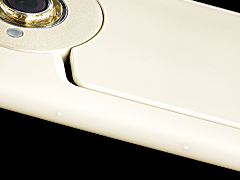 Selfie Art
Six different Art effects have been added which allow you to change the expression of a selfie while keeping the beauty enhancements of Make-up Mode. Without using a smartphone, you can verify the effects on the camera's monitor as you take your pictures and express the world just the way you want it to be seen.
♦ Elegant
♦ Foggy
♦ Fairy
♦ Nostalgic
♦ Vivid
♦ Square
NEW EXILIM Auto Transfer lets you smoothly share your captured images


All you have to do is take your selfies like you do every day and your images are automatically transferred to your smartphone. From there, you can easily share your pictures by emailing the images or uploading them to your favorite SNS. This seamless link between your smartphone and camera adds elegance to your sharing style.

* smartphone photo app "Scene"
* Requires installation of smartphone specific app "EXILIM Connect".
* Bluetooth ® Smart compatible smartphone required.
NEW Brilliant & Silky—two captivating designs that are a pleasure to hold
"Brilliant" sparkles with feminine beauty and "Silky" glows with refined elegance. The two distinct types are designed to demand attention with every single detail such as a jewel-cut ring that encircles the lens and the textured finish of the side panels.

EXILIM Engine HS, Ver. 3, making photography "Quick," "Beautiful" and "Fun"
QUICK
Stress-free photography in a wide variety of shooting styles
Approx. 1.00-second start-up time *
Approx. 0.23-second high-speed AF *
Approx. 0.24-second shooting interval *
Touch operation
* Based on CIPA standards.
BEAUTIFUL
Beautiful results with a press of the shutter button
Make-up Mode

Premium Auto Pro
HDR
FUN
Enjoy your camera even more than before
Digital Mirror
Promotion Movie
Decoration Function
Art Shot
HDR Art
· Bluetooth ® word mark and logo are registered trademarks of Bluetooth SIG, Inc. and any use of these marks by CASIO COMPUTER CO., LTD. is under license. All other trademarks and trade names are the property of their respective owners.
· "The Wi-Fi CERTIFIED Logo is a certification mark of the Wi-Fi Alliance." should be used in addition to the appropriate notice symbol to indicate that the Wi-Fi Alliance owns the Logo.
· iPhone is a trademark of Apple Inc. registered in the United States and other countries.
· App Store is a service mark of Apple Inc.
· IOS is a trademark or registered trademark of Cisco Systems, Inc. registered in the United States.
· Google PLAY is a trademark of Google Inc.
· Android is a registered trademark of Google Inc.
All images shown here are simulations for explanatory purposes only.
Actual images may appear different from those shown here. Designs and specifications are subject to change without notice.