EX-H60

Beautiful images with no worries about camera shake
【24x optical zoom, 25mm * Wide-angle Lens】
Use the zoom to take beautiful photos of scenery or people with no worries about camera shake.
The 24x optical zoom, 25mm * wide-angle lens and compact configuration of these compact, high-zoom cameras make them the perfect choice for travel.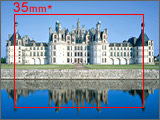 25mm
*
Wide-angle Lens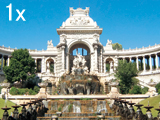 25mm
*
Wide-angle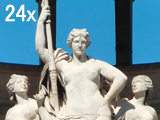 24x(600mm
*
)
* Converted to 35mm film format.
Premium Auto
Make-up Function
2cm Macro
Self-portrait
8 ART Shot scenes
Silent Mode
Tracking AF
HD Movie
19 BEST SHOT scenes
ART effects
Simple USB Charging
Eye-Fi™/FlashAir™ compatible
All images shown here are simulations for explanatory purposes only.
Actual images may appear different from those shown here.