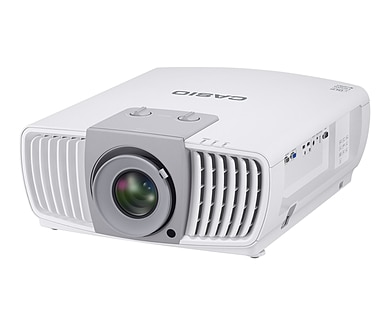 4K ULTRA HD 5000 lumens
The advance of the projection screen presentation into the 4K era will enhance the quality of visual communications remarkably across a broad range of fields.
Unprecedented At-a-Glance Information Sharing
Because 4K Ultra HD projection has 4 times as many pixels as the former 1080p Full HD standard, it enables users to share high-volume information with large audiences on a 4 times larger screen.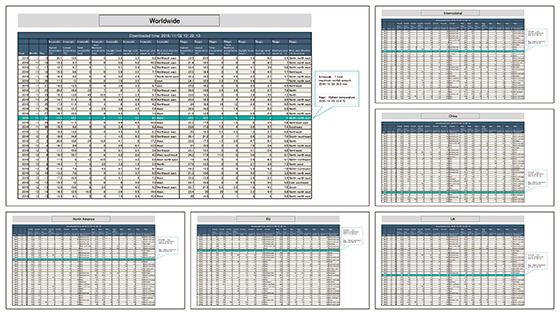 Small letters and numbers as well as drawings and design images are displayed in the finest detail. Ultra HD image quality facilitates accurate, high-precision projection that enhances the persuasiveness of any presentation.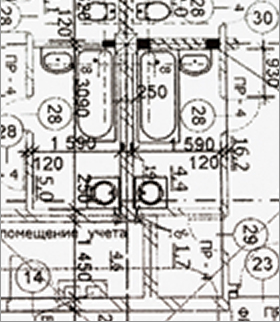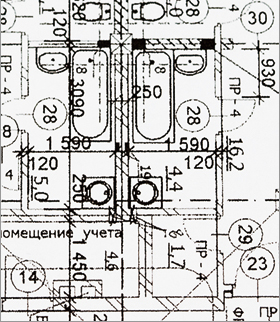 Projection Images projected on a 100- to 150-inch screen are clearly visible, even when viewed from close up or far away. Large-screen projection results in high-impact presentations.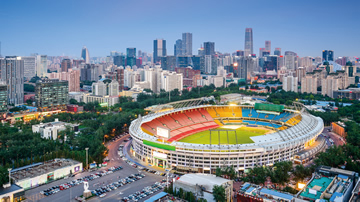 Images shown are superimposed graphics.
Functions to Satisfy Wide-ranging Projection Needs
Bringing Large-Screen High Definition Presentations to Large Audiences
Casio has further strengthened its No. 1 position in the solid-state illumination (SSI) projector market with the release of a new lamp-free 4K Ultra HD model featuring 5000 lumens brightness. Installation of a DLP chip enables it to deploy advanced image-processing technologies with high-speed switching of more than 4 million DMD (digital micromirror devices) to project some 8.3 M pixels and achieve 4K Ultra HD resolution. This new 4K projector's simultaneous realization of affordable pricing makes it suitable for widespread use in fields ranging from business to education and entertainment.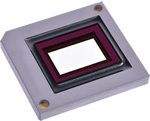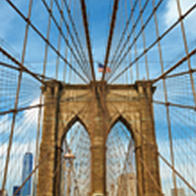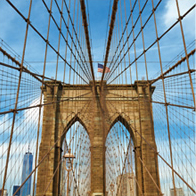 Images shown are superimposed graphics.
A pixel count approximately four times that of Full HD equips the 4K Ultra HD projector to display a significantly larger volume of information in greater detail. This makes it an ideal tool for presentations making the most of 4K-compatible PC specifications.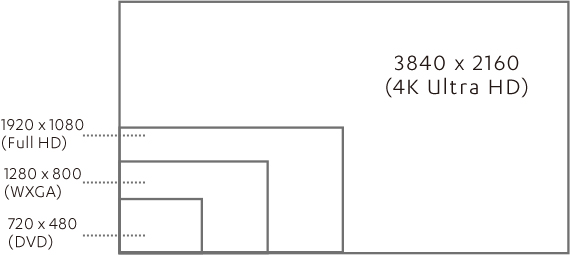 4 X Resolution
— An increase from 2.1 million to 8.3 million pixels


---
The projector uses super resolution processing of images/movies such as 1080p video to throw high-quality images/movies perfectly suited to 4K Ultra HD panels.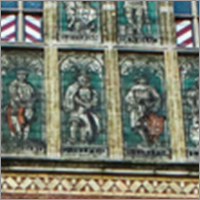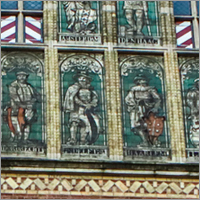 ---
Lens Shift Function
An optical correction function maintains clear resolution during adjustment of the projection position (± 60% up or down, ± 25% left or right).
---
Dust resistance structure
Reduction in troublesome maintenance tasks for use in wide-ranging environments.
Intrusion of dust into the optical engine block is curtailed, minimizing degradation of the projection brightness. The time and effort spent on chores such as filter replacement are minimized, which is appreciated by people who use their projectors in dusty environments or mount them on the ceiling, where they can require time-consuming maintenance.
Evaluations of dust-resistance performance are based on data calculated from proprietary CASIO acceleration testing conducted with reference to the JIS D 0207 dust assessment test (in an environment with a dust concentration of 0.03mg/m3 according to the powder test established under JIS 8901). Evaluation values are the closest possible approximations, but they vary with the environment (temperature, humidity, dust concentration, etc.) and conditions (ceiling-hung or other facility installation, cleaning frequency, etc.) employed for the tests.
---
High Brightness & Long Life
Solid state illumination achieves 5000 lumens high-brightness projection. Its long life of approximately 20,000 hours contributes significantly to reducing operating costs over time.
---
HDBaseT Compatibility
Long-distance transmission of HDMI signals by LAN cable is enabled.
---

(1)LAN terminal
(2)Remote controller terminal
(3)Trigger terminal
(4)HDBaseT ™ terminal
(5)Monitor output terminal
(6)Computer terminal
(7)HDMI terminal 1(HDCP2.2)
(8)HDMI terminal 2
(9)Audio output terminal
(10)USB terminal (MiniB) *
(11)DC 5V/2A terminal
(12)Control terminal (RS-232C)